CFP Type Battery Pack Assembling
Series voltage:
According to the need , FirstPower CFP type batteries can be assembled into battery pack with Series Voltage 2*N (N: number of single battery). eg. 12V, 18V, 24V, 36V, 48V, 220V etc..
Batteries Placement:
CFP type batteries can be placed by vertically or horizontally , the battery pack can using single-level or multi-level assembly, according to the case of the place space and ground carrying .
Battery Pack Assembling:
Following figures shows Firstpower CFP battery pack assembling (Click the image for larger viewing)

48V100AH Battery Pack

48V150AH Battery Pack

48V200AH Battery Pack

48V300AH Battery Pack

48V400AH Battery Pack

48V500AH Battery Pack

48V600AH Battery Pack

48V800AH Battery Pack

48V1000AH Battery Pack

48V1500AH Battery Pack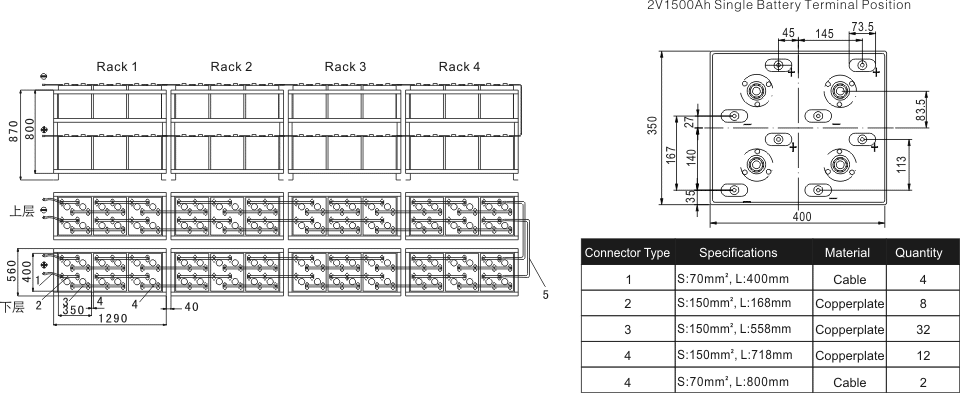 48V2000AH Battery Pack
48V3000AH Battery Pack